The Valley Forge Quilt Show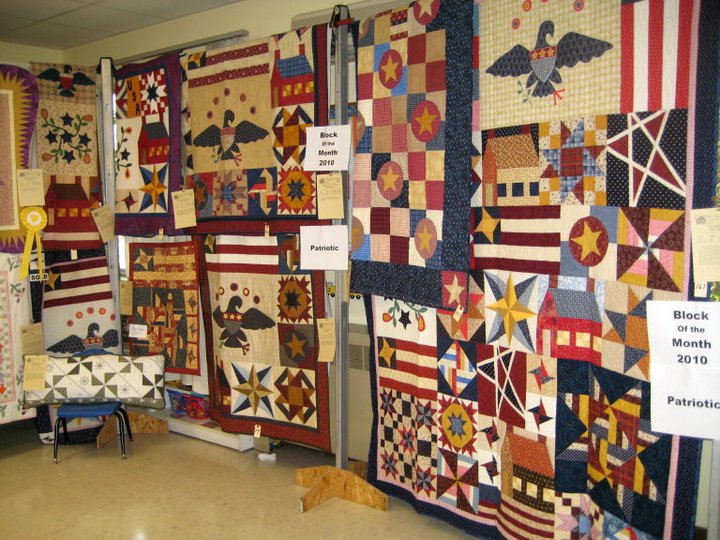 Our bi-yearly Quilt Show offers an opportunity to publicly exhibit our work, enjoy the creations of others, and celebrate quiltmaking—while raising funds for a variety of philanthropic and educational pursuits.
In addition to an exibition of quilts, the show features a boutique, quilt-related vendors, grandma's attic, chinese auction, a raffle quilt, and much more.
The Valley Forge Quilt Show is traditionally held in October on even-numbered years. The next show will be in October 2018. It will be held at the Good Shepherd Church on Henderson Road in King of Prussia, PA. For directions visit the map and directions page.
What is...
Quilt Boutique: This area of our quilt show is a consignment shop of your handmade items. Please remember that 10% of what you sell goes to the guild. Also, all members are asked to donate an item for sale in the boutique and those profits also go to the guild to support our programs.

Chinese Auction: is a combination of a raffle and an auction. Ticket buyers purchase tickets at 25 for $5.00. The prizes are numbered and have a corresponding ticket box. The buyer then places their tickets into the box of the "prize" or "prizes" they would like to win. Guild members may donate prizes such as wall hangings, quilting bags, table runners or other desirable quilted items. Other things that are fun to include might be hand creams, chocolates, teas, or coffee, gift cards, and any other thing you can think of. You may consider contacting the manager of your favorite restaurant for a donation of a gift card.

Grandma's Attic: This is an area of our quilt show where one can purchase inexpensively and gently used donated items that have to do with quilting, sewing, knitting and crafting. Anyone can donate these items. It is reminiscent of what was called a "White Elephant". Also, think of a "garage sale". The money raised from Grandma's Attic sales goes to the guild to support our programs.